You found your Dreamhome? Who will attend your updating?
Location, Location, Location ...
... like everywhere else in the world this Slogan fits perfect for our area. Pool ConstructionOften you can buy homes in a Top location, but frequently outdated. Or you are buying a house, where the Bathrooms or the Kitchen are not your taste or simply too old, or the house has no Pool. Who will get estimates from contractors and who will supervise the construction progress?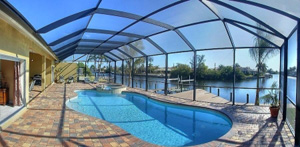 We are getting...
...Estimates from independent general contractors for you, compare prices and discuss the quotes with you. Daily checks of the construction site are of course part of our service as well as researches in the forefront if it comes down to the compilation of colors or samples. We can also assume the entire arrangement of your home according to your imagination.
What else can we do for you?
We record every progress of the construction work with the camera and send you updated pictures so that you are always "up to speed".